Meet the ambassadors
Come along and say hi!
Speak to the friendly faces who make up the NZIIU community. Learn about the reality of going on exchange from our NZIIU Student Ambassadors as well as their parents. Our NZIIU Ambassadors are our student alumni who have been there, done that, and have plenty of amazing stories and advice to share. Sometimes if we're lucky, our Ambassadors' parents also share their perspective of the exchange through a parent's eyes! Held in Auckland, our events are free, open to the public for students and their families.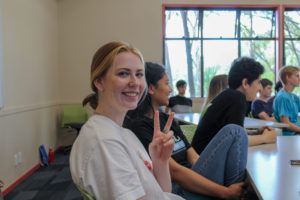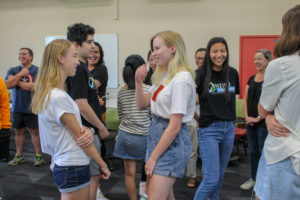 Online info sessions
Learn more about exchange
Can't make it to our next in-person event? Our online info sessions take place in the format of a livestream Q&A with our NZIIU outbound exchange coordinators. You'll be able to get in-depth information about all elements of exchange, as well as ask questions on topics from schooling and preparation to financing your exchange and staying safe overseas. We are also joined by our special guest NZIIU alumni students, who can share their first-hand experiences and advice, live!