Tobys Adventures in Argentina
So on the 29th of September, Aloïs and I caught a bus to Rosario where someone picked us up and drove us to where then group was meeting. Once everything was ready we jumped in the bus eager for the extremely long bus ride. There were around 20 something exchange students spread across two buses along with around 3 or so coordinators.
The bus ride was long, like really super long. Then first night we slept on the bus and the next day we had a little stop in Tucumán and then arrived in a little town to have some food. After we drove for another very long time and eventually stopped at the quilmes ruins, the ruins of an old town of the quilmes people, they resisted the Inca invasion but eventually the Spaniards came and conquered them. We finally got to our first hotel in Cafayate, ate and slept.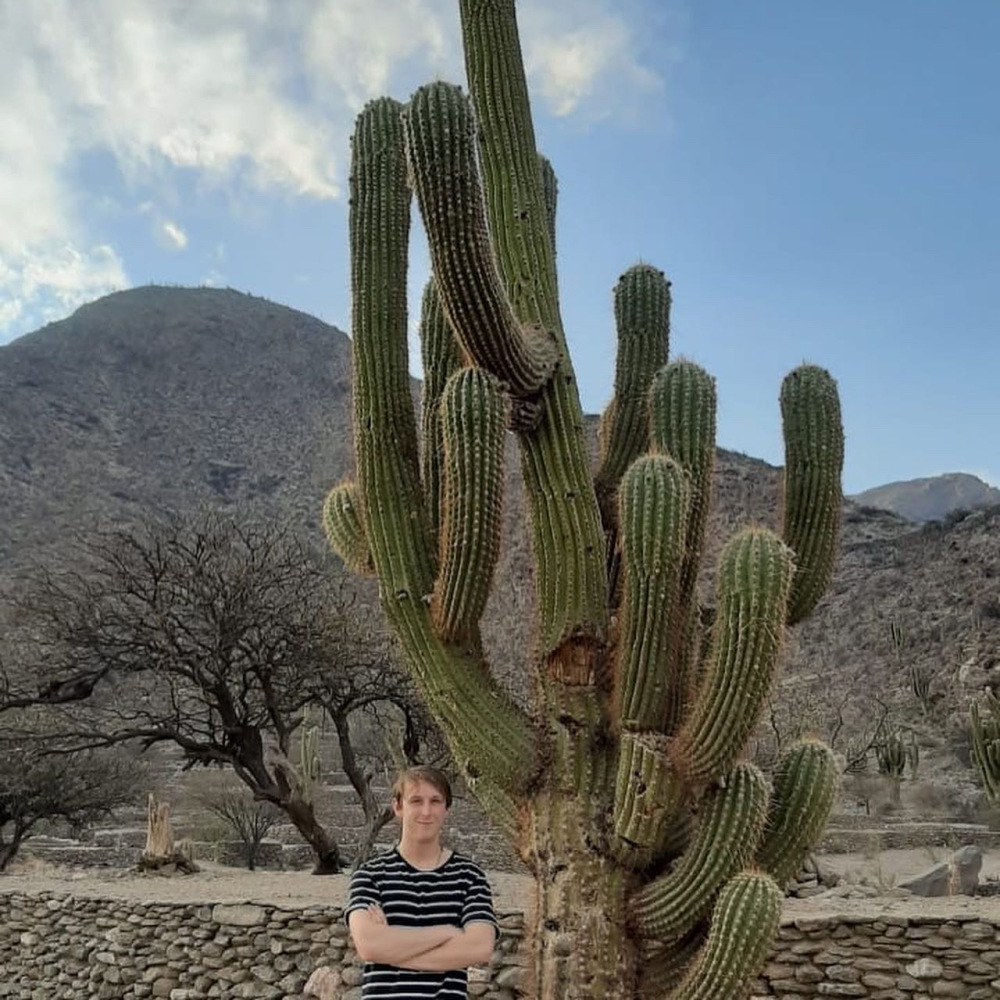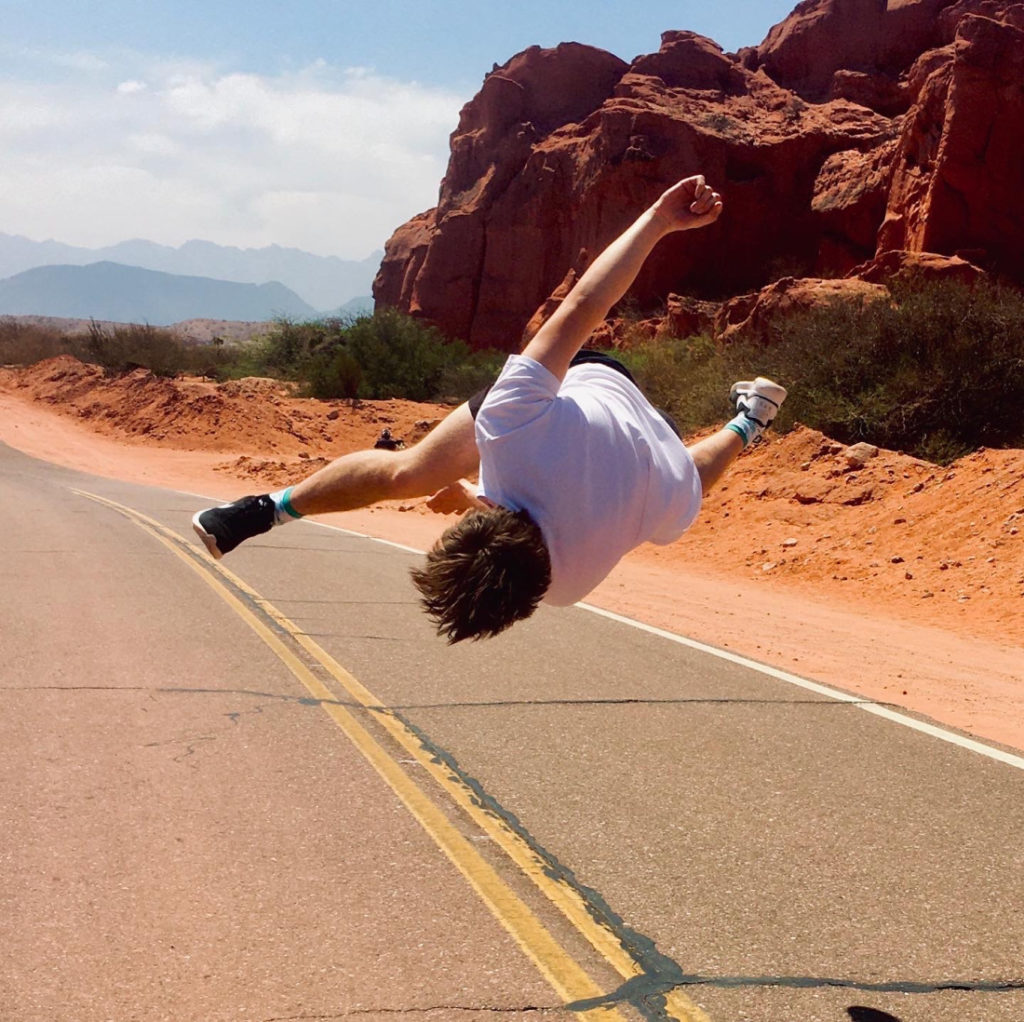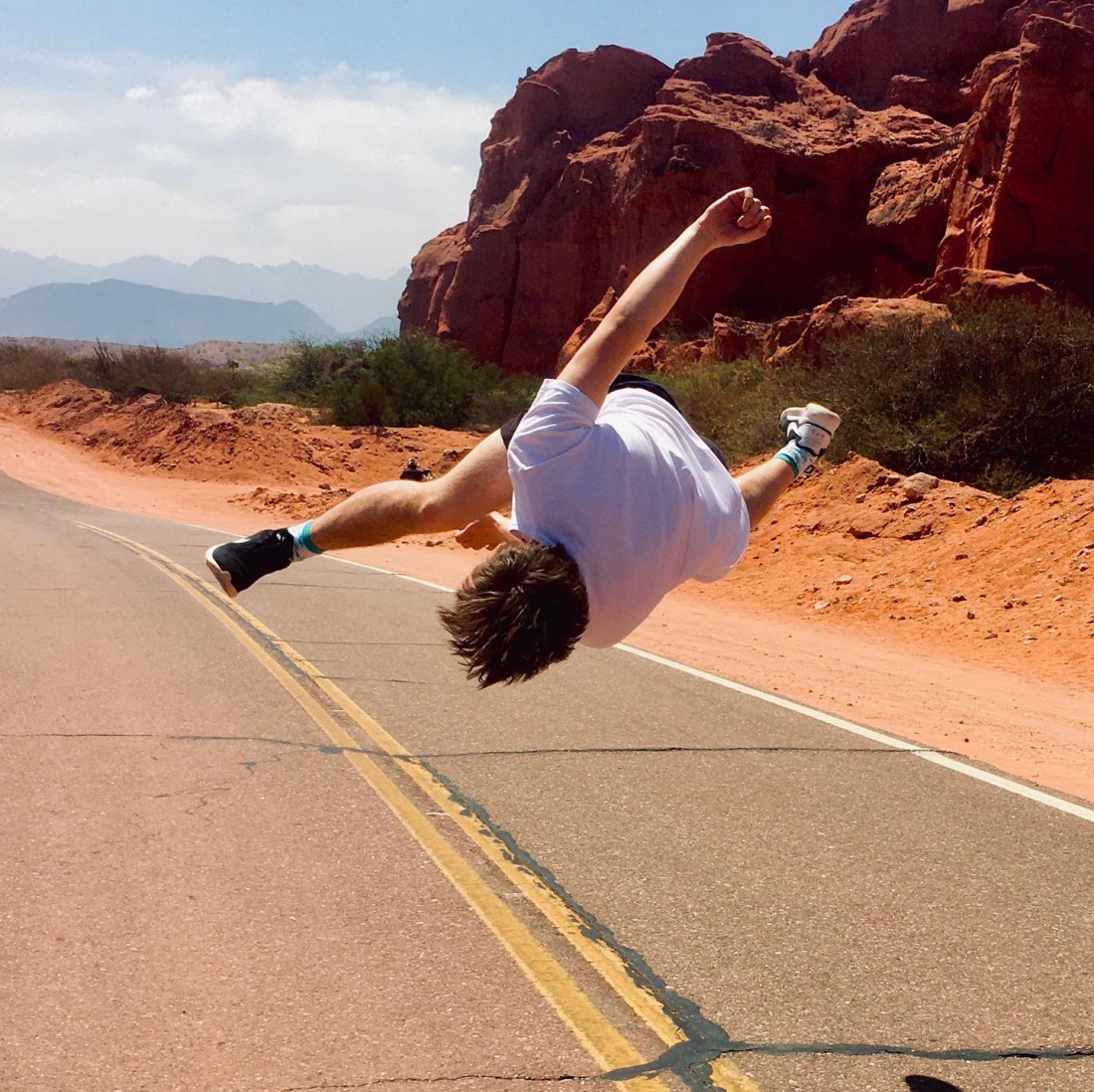 The next day we got some down time, walking around the town square of Cafayate to buy some food and what not. We got back into the bus and after a few hours we stopped at some spectacular landscape. It's to hard to explain so look at the photos below:) we had some fun climbing up some rocks at this place and ate the food we had previously bought. We arrived in Salta quite late at night, ate some foody food and took a little trip up a hill to see the entire city. The place was really good for parkour haha. At the top we encountered some old drunk people dancing to two guys playing guitar. It was quite funny and entertaining. We stayed in Salta for the next day, having some free time in town. The group I was chilling with went to a very nice restaurant and had a solid time.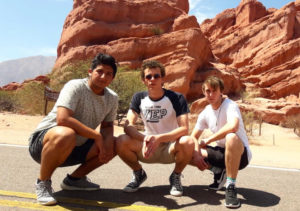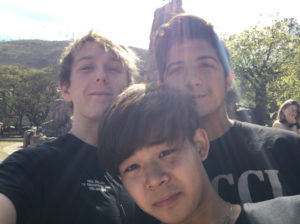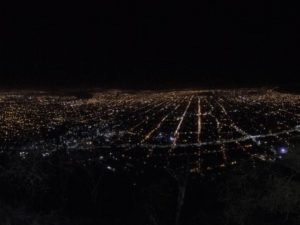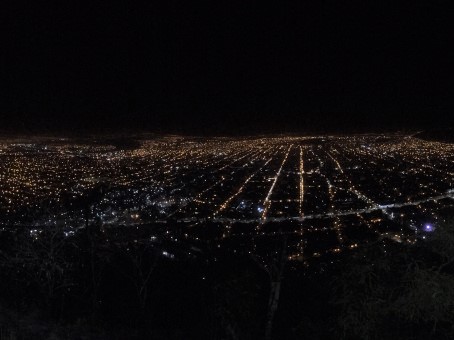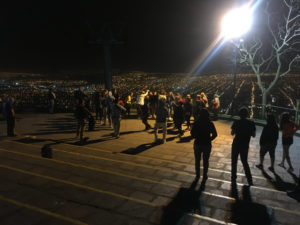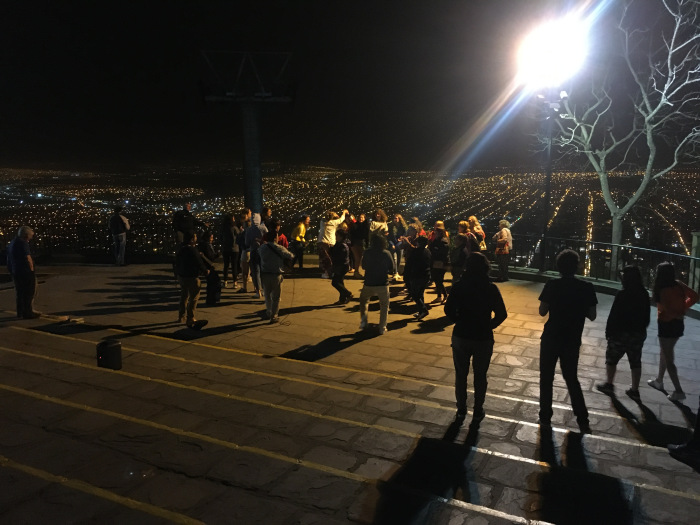 Onto the next place, another very long bus ride and we went very high, so high in fact my data would not work, luckily the wifi kinda worked in the hotel we stayed in.  The next day we took a fairly long drive to see the salinas (the massive salt flats). Anyway the usual stuff followed, we stopped at markets, we ate, we left the hotel and endured the 20 ish hour bus ride until we finally got home. When Aloïs and I arrived home we slept and the next day we got asked by our host family if we wanted to go on another trip with them. It was a tough decision to choose between going to school or travelling more but I think we made the right decision of going travelling.
Toby's Spanish learning
We interrupt this blog post to talk about Toby's Spanish learning, the main reason of his decision to go on an exchange. He will now stop typing in the third person. Hi I'm back, sorry that was Joe typing. I feel as though I can generally understand maybe 80ish% of what is said depending on the topic. I find now that I'm lacking vocab, so I'm trying to learn new words everyday. I look up vocab lists and write down words that I think are beneficial to learn (obviously every word is beneficial but I'm trying to prioritise and make my learning efficient). My speaking is still pretty poor but I guess that could be due to the fact I don't speak lots, I find I speak quite well with people I'm comfortable with but as soon as it's someone's who I'm not comfortable with I get super self conscious and think about how they're gonna judge me or not understand. I guess this will just take time for me. I always plan out my interactions with people beforehand, (I kinda do this in English as well) but in Spanish I go through what I'm going to say several times and even use the internet sometimes to make sure my grammar is alright. Overall my Spanish has improved significantly but my goal in the next 3 weeks is to improve my vocab as much as possible. I still find the people who mumble nearly impossible to understand though.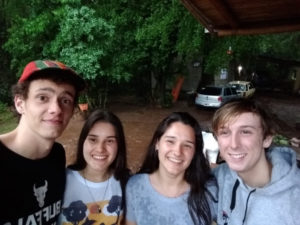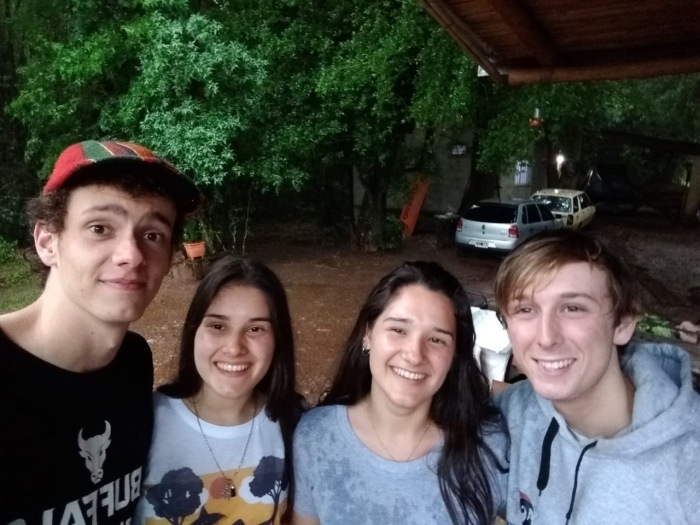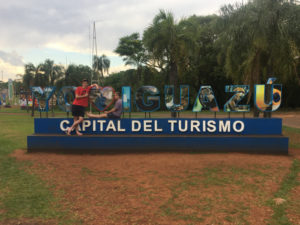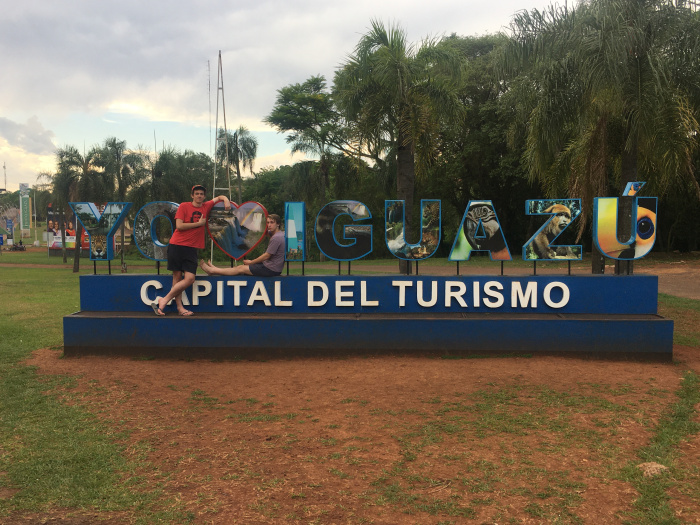 Here are some tounge twisters I have learnt
– Pablito clavó un clavito, que clavito clavó Pabloto
– Tres triste tigres traigaban trigo en un trigal
Back to thingy. So the day after we got back from the trip we jumped in a car and headed to Rafaela, which is where Aloïs' host dad works during the week. We then stayed in Rafaela for a few days just chilling and having  look around the city and on the Friday of that week we left to Paraguay(or at least the intention of going to Paraguay) Las Cataratas (Iguazú falls). It was an extremely long car ride which I had to sit in the middle for ages, and I mean ages. Around 1000 and something kilometres. After a day and a half of driving, with a hotel sleep stop, we arrived at the border of Paraguay. I was pretty excited. We woke up earlyish the next day to get to the waterfall early and at 12pm we headed back home. In the evening we stopped at a relative of the families house and Yanel, Aloïs and I hung out with the kids until around 4.30am, so just normal time over here.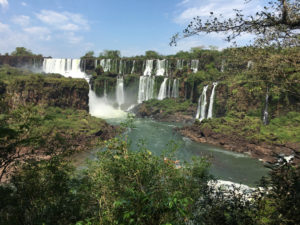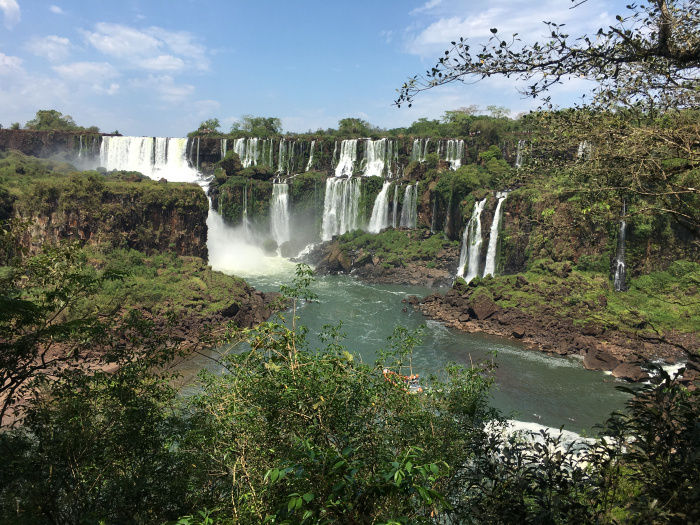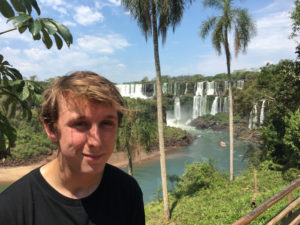 Back home!
We got back home and we have had normal school this week, people were happy to see me which was nice. I haven't done much in my evenings recently, I've just been watching breaking bad (highly recommend this series if you haven't already). Sometimes, since I don't have much to do in the evenings I miss NZ and some people in NZ. But I'm trying my best now to put it out of my mind and not text NZ friends too much even if I really want a chat.
I just counted and it's only 19 days until I leave, I'm gonna miss the people here a lot but I do intend to come back in a few years and hopefully steal the sofas of some friends. I have some exciting times ahead of me for after I get back but I'm so glad to have had this experience. I really haven't felt great at times and then sometimes I've been amazing, a lot of ups and downs. I'm pretty keen to keep practising my Spanish when I'm back and luckily I have a friend from Argentina in NZ who I can practice with. I've learnt a lot about myself during the past three months.
Oh, also I bought some shoes and they're pretty dope. Bye have a good morning, afternoon and goodnight.