New Zealand Schools
NZIIU currently has students in Northland, Auckland, Waikato, Bay of Plenty, Wellington, Christchurch and other regions. Whilst Auckland and Christchurch are often popular destinations, you can choose from schools throughout N.Z. Schools in all areas provide students with the opportunity for a complete English immersion-learning environment and numerous outdoor activities. Below you can find a selection of schools we currently send students to.
Auckland

Birkenhead College

Elim Christian College

Kaipara College

Kingsway School

Liston College

Lynfield College

Mahurangi College

Rutherford College

St Dominic's College

Whangaparaoa College
Other North Island

Cambridge High School

Kapiti College

New Plymouth Girls' High School

Pompallier Catholic College

Sacred Heart College (Lower Hutt)

St John's College

Te Aroha College

Te Awamutu College

Upper Hutt College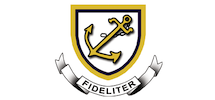 Whangarei Girls' High School
Christchurch and South Island

Cashmere High School

Avonside Girls' High School

Nayland College

Papanui High School

St Bede's College
School Terms
Full Fee Paying Students must pay the international school fees and other costs associated with study in New Zealand. New Zealand schools have four terms with the academic year starting at the end of January or early February. Some schools accept enrolment from any one term whereas some only accept enrolments starting from Term 1. Students can also extend their stay. Enrolments are flexible and NZIIU welcomes inquiries throughout the year. However, in order to allow time to process applications, they should be received at least three months before the proposed term start date. Here are the term dates for 2022-2024:
Term 1
Term 2
Term 3
Term 4
2022
31 January(at the earliest)-14 April
2 May - 8 July
25 July- 30 September
17 October – 20 December
2023
30 January(at the earliest)-6 April
24 April - 30 June
17 July – 22 September
9 October – 20 December
2024
29 January(at the earliest) – 12 April
29 April – 5 July
22 July – 27 September
14 October - 20 December
School Subjects
Students have a wide choice of subjects available to them and can study courses at different levels in the same year. Senior students usually take 5 to 6 subjects in the mainstream classes, of which 3 to 4 are of the students' choice. Some subjects require at least 1 or 2 years of study. Available subjects include; English, Maths, Accounting, Economics, Food Technology, Food & Nutrition, History, Geography, Computing, Music, Physical Education, Wood Technology, Arts, Graphics, Photography, French, Japanese, Spanish, Maori, Chinese and Sciences.